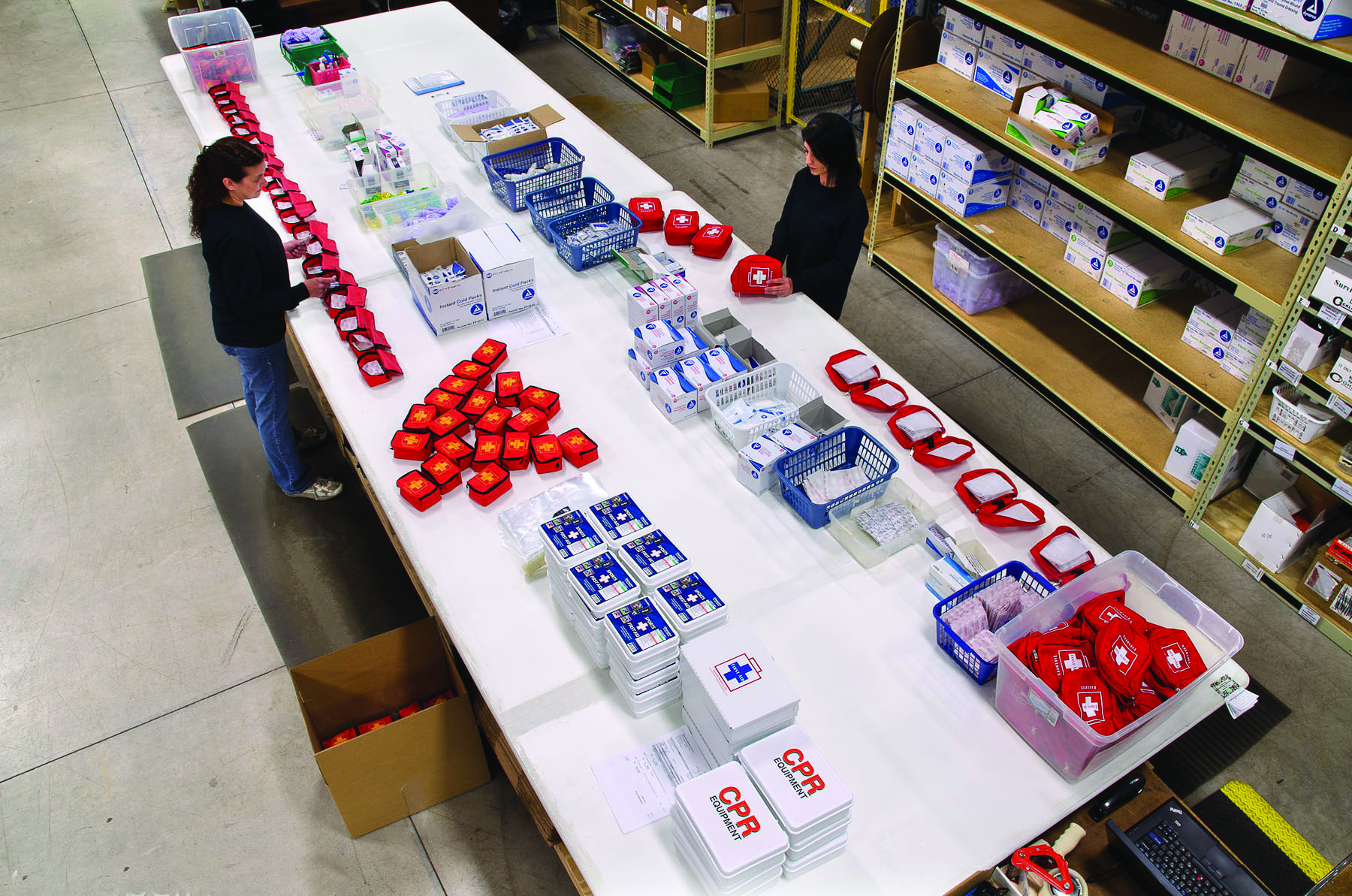 Custom Kitting Services

E-firstaidsupplies.com
is an experienced manufacturer of customized first aid kits. Unlike most online retailer of first aid kits we have our own factory and assembly team. The majority of our kits are made to order and can be customized quickly. We offer a wide variety of kits (plastic, metal, or soft sided) and a vast inventory of medical supplies to fill any kit. From unitized products to burn aids to CPR masks, we have the products to fit any kit requirements.
Sourcing and Warehousing
The components of a custom medical kit are produced by many different suppliers and require sourcing and assembly. e-Firstaid Supplies can Source, Warehouse, and fill all of the components into a kit then distributes those kits to a single location or to a national mailing list. We can also assist with the design and private labeling of the kit. Our custom kitting services are generally an on-demand basis, building kits as needed when orders come in.
Private Labeling Services
In-house Marketing and design teams can customize labels, packaging and other boxes. Staffed with experienced component sourcers, experienced in finding even the most difficult parts, as well as supplier management. We can accommodate both simple and complex kitting projects including contract
bag manufacturing
or custom foam inserts.
Previous Projects
Historically we have assembled kits large and small from 4 pieces
PPE kits
to military grade Active shooter kits. Some of our most recent projects included a private labeled first aid kit for a large power sports dealership. A Home telemedicine kit box to help seniors better report there vitals to doctors and physicians. Three variations of PPE kits resulting in drop shipping to almost 75,000 homes across the mid Atlantic states.